Testimonials
The best way to gain confidence in a real estate website design company is through the success stories of happy cleints. We have established long-term relationships with hundreds of agents and brokers who consider our IDX solutions to be the bread and butter of their websites. Below is a sample of what some of our clients had to say. It is nice to feel appreciated!
Let us know if we can make your dream of having a professional custom real estate website or a more affordadle semi-custom design a reality for you. From a responsive website to mobile friendly website we'll keep you on the cutting edge of technology and looking sharp in the process!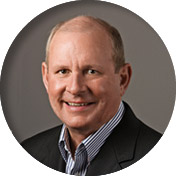 The Results Speak for Themselves
Since 2008, we have used Moineau Design for both our website design and marketing needs. From day one they were instrumental in the start-up of our business from the creation of our brand to the design of our website. The results speak for themselves, we went from not even showing up on a Google search to the first page in just about all our search criteria categories! If you are interested in results and a website that really works - I can't recommend a better company to partner with.
Thank you Mark, Esther, and Lauren
Greg Boyle
Sierra Sotheby's International Realty | Lake Tahoe, California
TruckeeLuxuryProperty.com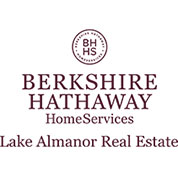 IDXCentral is Always Responsive and Helpful
We came to IDXCentral.com with the intentions of designing a website that was clear, modern, and functional. The simple set up allows an easy user experience for our clients and presents them with a ton of useful information. Users now have access to market updates for each neighborhood, recent sales, listing notifications, and so much more! We can also easily manage our website content and leads. The IDXCentral.com team is also great to work with and always responsive and helpful.
Megan Wylie
Berkshire Hathaway Home Services | Lake Almanor Real Estate
BHHSLakeAlmanor.com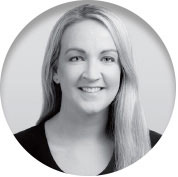 My Business Has Flourished
I have used IDXCentral for my website and IDX solution for almost a decade they are dedicated to bringing their clients the best technology available and have proven to be a leader in Real Estate technology. I have been complimented by my customers on the ease of navigation and the clean and crisp designs in which they offer us agents. Because I chose to partner with IDXCentral my business has flourished and my website is the anchor for all my marketing. I have become a trusted adviser to my clients and my website is the tool they use to make their dreams of home ownership happen. The customer service team is outstanding always respond very quickly to any requests or questions I have, in addition they are always working on new innovative tools and one step ahead on technology for the real estate marketplace. Most importantly, I feel valued as a client of theirs and will always highly recommend them for anyone looking for a dynamic technology partner.
Fawne Hayes
Chase International | Lake Tahoe, California
BuyLakeTahoeHomes.com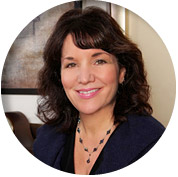 We Value Their Partnership
After spending many months researching and interviewing real estate website providers, we found IDXCentral and immediately knew they were the perfect fit. We had very specific requirements and they were willing to work with us to accomplish the design and functionality we desired. They have a great positive attitude and are always quick to respond. We value their partnership!
Karla Willson, Assistant to Beth Billington
Coldwell Banker Bain | Bellevue, Washington
BethBillington.com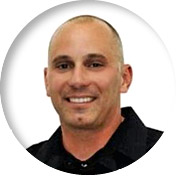 IDXCentral Is the Best in the Business
When it comes to website design, IDXCentral has it all from Exceptional service to an absolutely beautiful well designed superior end product. Over several months and doing extensive research on over a dozen different website design companies I chose to go with IDXCentral. The design process could not have gone smoother from our initial consultation to the final website launch. I am extremely impressed by IDXCentral's high level of service, training and website design.
Even after the website is designed and launched, IDXCentral remains consistent with its exceptional service level and support. I am convinced that IDXCentral is the best in the business and consider IDXCentral a business partner. I'm looking forward to working with them for years to come. I highly recommend IDXCentral and I am Extremely satisfied with the results.
Thank you!
John Leonardi, Broker
Leonardi Real Estate, Inc. | El Dorado Hills, California
LeonardiRealEstate.com
Considering a New Site...Look No Further
I have worked with IDXCentral for many years, and through several websites and needed updates to changing technologies. I have been more than pleased with their desire to make me happy, and more importantly, with the results that I get from my web presence. I just recently sold a luxury home in Tahoe directly from my site, and my customer told me they reached out to me because my site was easy to navigate, useful, and visually appealing.
If you are considering a brand new site, or a change from what you currently have, you do not need to wonder if these guys are the "real deal" or not. They've been in business for many years, and their results speak for themselves. I'd give them 5 stars across the board, including the systems and people that continue to support you long after your site is finished and running. You can trust them and their team with your web presence without question.
Bret Churchman
Coldwell Banker | Truckee, California
BretChurchman.com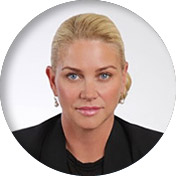 Working with the Team at IDXCentral Is a Dream
"Working with the team at IDXCentral is a dream. They communicate effectively and in a timely manner. They are adept at taking design basics and creating a beautiful and fluid site for agents with the most exacting standards. They offer tutorials which are helpful and user-friendly. And they are always polite and gracious. I would highly recommend them to anyone looking for a great, highly-functional, cost-effective website. They are the solution!"
Heather Osgood, , Assistant to Eileen Hoxit
Windermere | Bellevue, Washington
EileenHoxit.com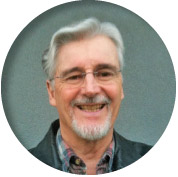 IDXCentral Exceeded My Expectations
In the summer of 2012 I decided it was time to update my real estate website to have a more modern custom look. IDXCentral was my first choice to tackle this large project, because I felt they had the years of experience, knowledge and attention to detail my project needed. I was looking for very specific features to have a more user-friendly website, and was excited to find out they could help me do all of the following:
Easily change the links on the home page, create interior pages, and revise copy on interior pages to keep my site current with client interest in a changing market
Highlight and display the Current Active Listings in the many unique neighborhoods in our diverse market
Prominently display Featured Listings
Create custom pages with very specific Custom Property Searches - not just neighborhoods, but different settings like River/Creek locations or Golf Course properties
Run a blog that was easy to use and was a part of my website
Easily link to various Social Media Sites and transmit my blog posts to those sites.
Have the SEO Benefit that all of the above features would give me so I could continue to have high rankings and good positioning on Google, Yahoo and Bing searches.
I was excited to find out that IDXCentral could also help me improve the experience of potential clients viewing my website. It was important to me that they be able to do three key things:
Easily sign up for my Email Newsletter, for email notification of new listings, or to request information by a direct email link
Quickly see the topics that they are interested in and easily navigate to those listings or that information
View me as a Realtor with many years of experience and a deep knowledge of our unique market
The custom site that IDXCentral designed has given me everything that I wanted. My rankings have gone up and I have gained more clients! Those clients have commented on how much they like the amount of information my website gives and the ease of navigation. Working with the team at IDXCentral was a smooth and easy process, and the design, coding and support exceeded my expectations. It has been well worth the cost and the effort - I highly recommend IDXCentral.com!
Greg Rankin
Resort Realty Services | Olympic Valley, California
GoSquaw.com
One of the Best Web Development Companies
"IDXCentral in my opinion is one of the best web development companies on the market for Realtors or Brokerage Companies. Mark utilizes the WordPress platform which provides so many benefits in the real estate industry. I would highly recommend anyone to consider IDXCentral for their real estate website development and design. Pricing is extremely competitive and you will get tremendous value for the money you invest."
Nicole Truszkowski
Sotheby's International Realty | Carmel, California
EstatesofCarmel.com
A Deep Understanding of Website Technology
"IDXCentral is a trusted partner of iHomefinder, Inc. Mark and his team are a great group of people to work with, and deliver high quality website design and development coupled with strong customer service. Mark has a deep understanding of Website Technology, IDX Data Management, and most importantly - Customer Satisfaction. I highly recommend Mark, and IDXCentral, and look forward to growing our partnership with them."
Natalie Johl
Director, Channel Strategy, iHomefinder Inc.
iHomeFinder.com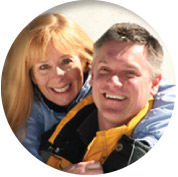 Customized to Suit Our Needs
When it came time to upgrade our website, we did our homework. Let's face it, there are dozens of website designers vying for our business, but how to balance the cost savings of a standard, template-driven website with the features and details of a custom-built site? We also wanted a site that would integrate seamlessly with the IDXCentral.com system allowing our clients the power and information of the MLS.

We chose the IDXCentral.com system. They provided us with a template from which we expanded and customized to suit our needs. We've received dozens of complements from our clients and competitors alike - it's everything we wanted. With their knowledge and guidance, we designed our site to utilize the power and versatility of IDXCentral.com's solution, so our site automatically updates and adjusts with the many changes of the market - it's great! Thank you!
Sam Drury & Trina Padden
Padden Properties | Lake Tahoe, California
PaddenProperties.com
Confidence with All Aspects of IDXCentral
I have been working with Moineau Design (IDXCentral.com) since 2005 when they started my initial website and branding. In the beginning stages they listened carefully to my wants and needs and improved upon those ideas making my site even better than I ever thought possible. In fact, my site wouldn't be the success it is without their consistent support and ideas!
I have confidence in all aspects of the Moineau Design team. They have implemented some of the most effective techniques to help get my site get ranked. Whether it be Foreclosures or the Luxury Home market, they have added custom WordPress add-ons that have helped me successfully target those online markets. Over time I have worked closely with the Moineau Design team and added many bells and whistles that have made my site a success. They are constantly growing with the ever changing online world and developing new website features that make a difference in my site performance and lead generation.
Over the last seven years, my site has been successful at helping me not only cultivate leads, but continually keeping my list of clients informed of current listings. As an agent you need to go the distance with your real estate website and the Moineau Design team is there to make it happen. We have a great relationship that has grown over time, and I would refer them in a heartbeat!
Natalia Stavinsky
Carrington | Reno, Nevada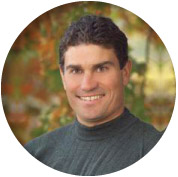 IDXCentral Saves Valuable Time
"IDXCentral's Solution saves everybody time. It's a time saver because I can send clients more information in a matter of seconds. It's 10 times faster than another well-known Multiple Listing Service."
Kelly Smith
CENTURY 21 Tahoe North Realtors | Lake Tahoe, California
RealEstate-LakeTahoe.com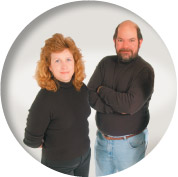 Success Story
In 1998, Realtors Dana and Michelle Benedict had a vision of having a great website. "Our sales had always been strong (among the top 3 percent nationwide in the Century 21 system)," explains Dana, "but we wanted to be on the cutting edge of buyer and seller development." So, they contacted Moineau Design, the creators of the IDXCentral Solution.

Not only did Dana's website change big-time, but the makeover boosted Dana's real estate business more than he ever thought possible. "Our sales in 2002 were 17 million and we can give credit to over 13 million of that directly to our web presence," he says. And that's not all...

Adds Dana, "This year we are on track--earning over 23 million with a majority of that attributed to our website at www.homestahoe.com. In fact, business has been so good that we had to add an administrative assistant and a buyers' agent." Without hesitation, he gives kudos to Moineau Design's foresight and professionalism.
Dana & Michelle Benedict
Pinnacle Real Estate Group | Lake Tahoe, California
HomesTahoe.com
Tom's Cautionary Tale for Agents Who Do Not Have IDX
"Recently, Jim, a client of mine was looking to buy a house in Menlo Park. His real estate agent in the Bay Area did not use an IDX Solution, but he was supposed to be keeping an eye out for his client. One day Jim drove through the neighborhood he was interested in and he spotted an open house. He loved it and hooked up with the agent that was on the premises. Sadly, Jim felt that his agent had let him down - he wasn't providing him with leads. But note, if Jim had been receiving New Listing E-mail Notifications, like IDXCentral provides, he would have been notified of the listing first and the agent would not have lost the sale.

The Lesson Learned: "IDXCentral's solution can definitely expedite the process of serving your clients' needs. That means less work, more money, fewer lost clients."
Tom Hiatt
Sheridan-Williamson | Lake Tahoe, California
Retired 2013