Neighborhood Profile Add-on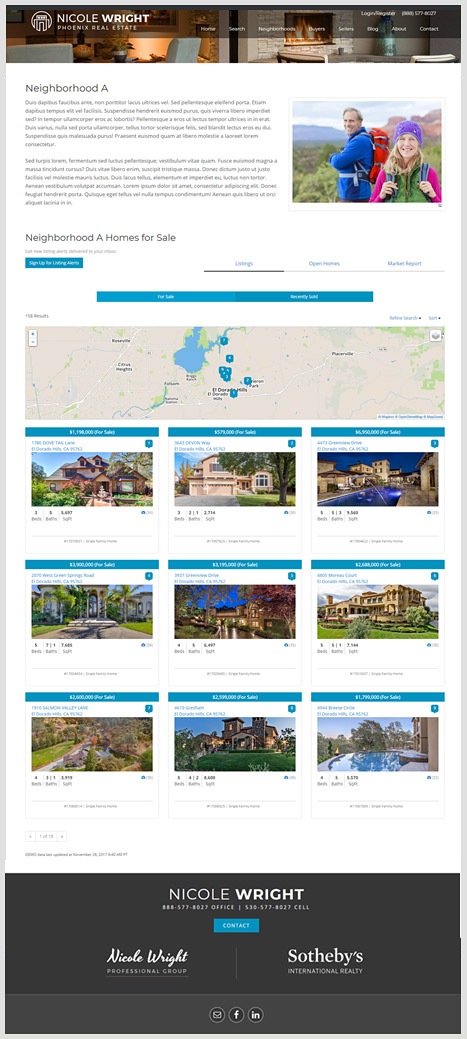 The Neighborhood Profile add-on benefits:
Improve your ranking in the Search Engines / increase your exposure.
Offer visitors a better idea of different areas you serve.
Homes for sale in that neighborhood / call-to-action button to view all properties
Get tips on How to Write a Neighborhood Profile
Search Engine Optimization (SEO)
Neighborhood profile pages will be optimally set up so when Search Engines index your pages they are much more likely to rank well for the neighborhood name.
User Friendly and Professional Appearance
Well designed pages offering your visitors a consistent format to compare neighborhoods and get a better feel for what the areas are like. These pages will allow you to showcase your knowledge of the area, further confirming your ability to help buyers and sellers. A quick search form can automatically be generated to allow visitors to easily search for homes in that neighborhood / area.
Since these pages will be found by visitors on search engines, they will sometimes be the first page a visitor sees when coming to your site. This is your opportunity to make a good impression. Our well designed template can help you make the right impression and keep that visitor from leaving.
View Example Page
Neighborhoods All - Example, iHomefinder
Neighborhood Details - Example, iHomefinder
View all Add-ons
Contact Us