Featured Listings Add-on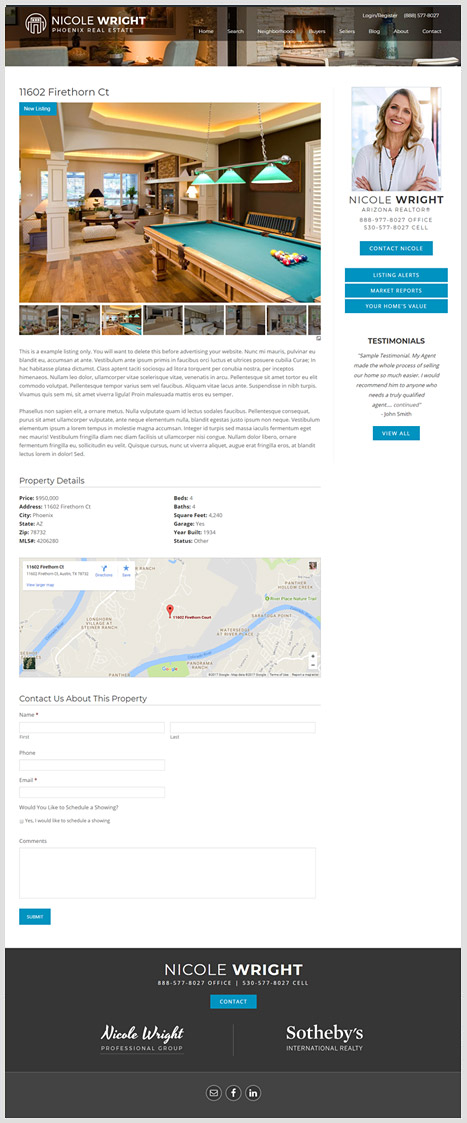 The Featured Listings section on your website is to serve two primary functions:
Improve your ranking in the Search Engines / increase your exposure.
Better showcase your listings. Unlimited photos (bigger photos), text, video, pdf flyers, etc.
Search Engine Optimization (SEO)
Your featured listings pages will be optimally set up so when Search Engines index your pages they are much more likely to rank well for the properties address.
User Friendly and Professional Appearance
Since these pages will be found by visitors on search engines, they will sometimes be the first page a visitor sees when coming to your site. This is your opportunity to make a good impression. Our well designed Featured Listings template can help you make the right impression and keep that visitor from leaving.
By having a "consistent" look and layout, this will make it a much more user friendly experience for buyers to find what they are looking for. Don't make them hunt through a paragraph of text to get the basic information they want (beds, baths, square feet, etc).
When going on a listing presentation you can show your prospective seller how you will present their property in a highly professional manner.
Save time by simply adding the basic details about your property and our system will automatically display them in a professionally designed format and embed a map using Google Maps.
View Example Pages
Featured Listings Results - Example
Featured Listing Profile - Example

View all Add-ons
Contact Us